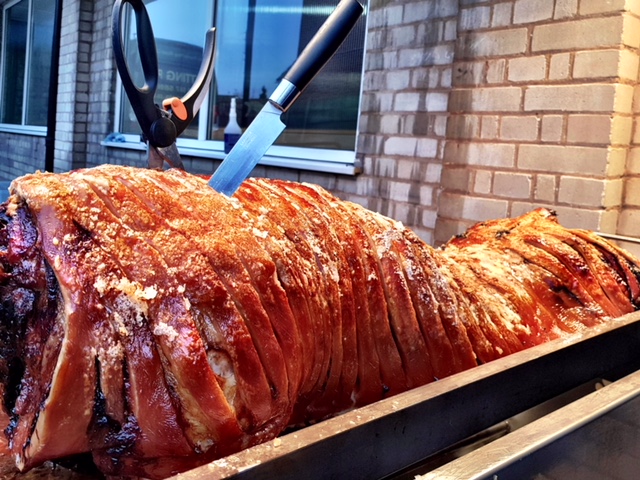 The Hog Roast Stretford team is made up of lots of talented individuals who share the same ambition – to make hog roast catering in Stretford as popular as possible. We have achieved this by demonstrating not only our flair for hog roast catering but also our endless enthusiasm for it and we get a great deal of satisfaction from surprising people with our food.
Whilst many of our clients are already dedicated pork fans, we love converting people into hog roast lovers who can't get enough of our slow cooked pork! Our commitment to what we do always shines through at every event we cater for in Stretford and for us, each occasion is as unique to us as it is to the host and all of their guests.
Exceptional event catering in any location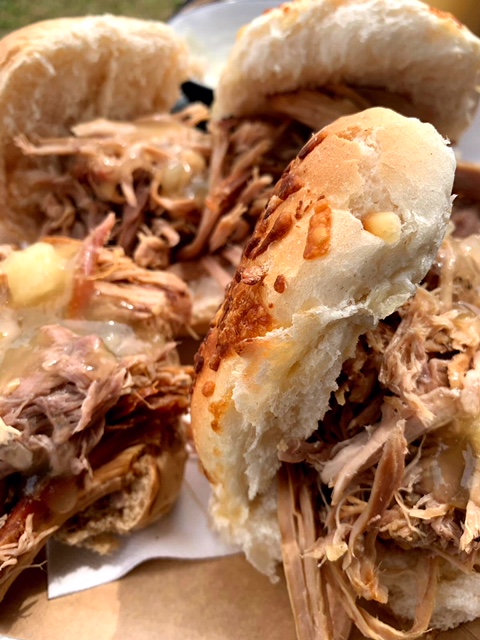 Stretford is home to the two iconic sporting venues of Old Trafford and Lancashire Cricket Ground, as well as being the residence of many legends of the Manchester music scene over the years. Whether you are a sports fan or a music lover, whatever you are celebrating in Stretford and wherever you would like to host your event, we are able to provide you with a menu that will hit the spot with all of your guests, and we feel at home cooking in any environment.
Here at Hog Roast Stretford, we have proven beyond all doubt that our style of catering isn't just appropriate for more rural locations or events that want to achieve a rustic vibe. We can bring a taste of the great outdoors to any urban setting in Stretford and provide polished and professionally presented menus that are befitting to more formal functions.
Freshly made dishes and superior ingredients
So, now you know that we are up to the task of catering just about anywhere in Stretford for any type of event, but what happens when we get there? We will make ourselves at home in our designated food prep area and set about making all of your dishes from scratch on-site using only the best free-range meat and locally sourced ingredients.
As our process of cooking meat is a slow and delicate one, we will arrive on-site several hours before your food is due to be served to allow plenty of time for our chef to ensure our premium pork is falling off the bone by the time your event begins. Whilst our on-site chef is tending to the meat, our creative catering assistants will be working with precision and panache to meticulously prepare the rest of your menu.
Unbeatable customer service
From our on-site catering and event teams to our customer service advisors, everyone here at Hog Roast Stretford is united in our commitment to providing the highest possible level of customer service at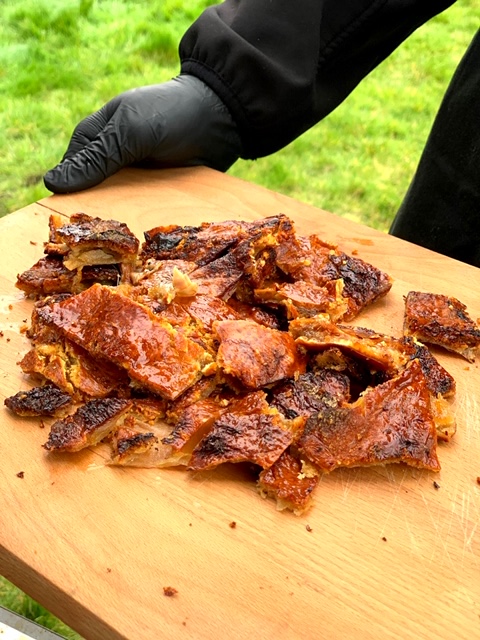 all times. As important as the standard of food is in event catering, we realise the standard of customer service our clients receive is just as important.
We have a number of ways for you to get in touch with us including via phone, email or if you prefer, by filling in our online query form. However you prefer to contact us, you will receive a speedy and positive response and an enthusiastic approach. Whether you would like to make a general enquiry about hiring us in the future or you have made up your mind that you want us to cater for a specific event, we will always operate with transparency, we will be open to listening to your own ideas about what you want and we will provide you with clear-cut advice about the best catering package for your budget, the style of your event and your predicted number of guests.
If you do hire us to cater for your event, Hog Roast Stretford's approachable demeanour and sociable service style is guaranteed to enhance your party and contribute to creating a great atmosphere.